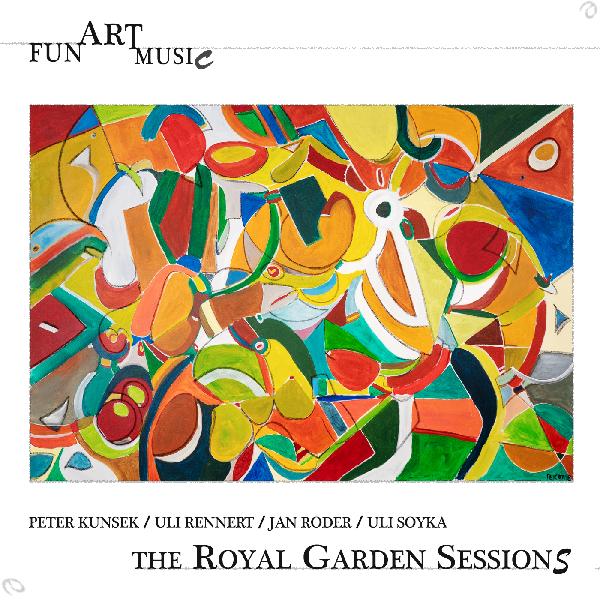 FunArt...Music The Royal Garden Sessions - 2013 / live
FunArt...Music(2019)
FunArt...Music
The Royal Garden Sessions - 2013 / live
Peter Kunsek – clarinet & bass-clarinet
Uli Rennert – prepared piano & synthesizer
Jan Roder – double-bass
Uli Soyka – drums & toys
!!! Album just for Download !!!

http://rennert.at/project_funartmusic.html
funART music – The Royal Garden Sessions - 2013 | live
Acoustic sounds melt with electronic colours into a homogeneous alliance—a new approach to unscripted chamber music.
Peter Kunsek – clarinet & bass-clarinet
Uli Rennert – prepared piano & synthesizer
Jan Roder – double-bass
Uli Soyka – drums & toys
Since the early days of the twentieth century small combos have been propelling the creative potential of jazz music.
For twenty years now the musicians of funARTmusic have been developing their sound. Tradition and Avantgarde in equal measure.
Recorded: April 27 – 29, 2013 Location: The Royal Garden Jazz Club, Graz/Austria
Engineer: Uli Rennert
Cover-Art: Peter Kunsek
Release: 12.08.2019
!!! Nur als Download erhältlich !!!
Price: EUR 0.00
(EUR 0.00 if you buy 3 or more albums)
mail expenses are added to the price of CD (official mail charge for letter or postal package, depending on the weight of package)
© 2023 Uli Soyka / Pantau-x-records all rights reserved!
Impressum | Datenschutzerklärung